San Diego Chiropractic Group now offers esthetician services including facials, diamond micro- dermabrasion, and peels, in our new spa room.
San Diego Chiropractic Group's Esthestician offer a variety of traditional and state-of-the-art services. Start with a selection from one of our six facial treatments and boost your results by adding peels or the latest technology in skin resurfacing, diamond micro-dermabrasion. Our treatments feature CooLifting is a facial that leaves skin looking and feeling tighter and firmer *results may vary Only system that combines a proprietary HA serum and CO2 spray Works as a stand alone facial or can be combined with other treatments for great results. Please view the following videos for more information: CooLifting Video, CoolCell Video.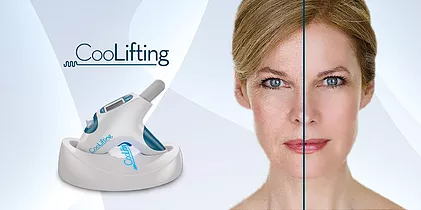 Rachel also provides PCA SKIN customized facial treatments and chemical peels. These initial custom peels are provided with a free 10 day take home care kit of products from our PCA skin care line.PCA SKIN Chemical Peels are fundamentally different, remarkably effective and results driven. These corrective peels deliver results without burning or "down time" and are an effective, painless and quick way to rejuvenate your skin. Corrective peels have been shown to be an excellent, non-invasive way to help correct an abundance of skin concerns, including:
• Aging
• Blemishes
• Enlarged Pores
• Sun Damage
• Hyperpigmentation
• Melasma
• Oily Skin
The PCA SKIN product development and quality assurance processes are above and beyond industry standards. PCA formulas are researched, designed and executed by their in-house PhD chemist. PCA products address each skin condition holistically, with products combining the newest and most efficacious ingredients paired with proven, tried and true ingredients to create unparalleled, visible results. We have a solution to address a wide variety of skin types and conditions.
Skin is the largest organ or the body and is a passageway to rid our body of toxins and prevent chemical and waste build-up. Clean pores enable your body to expel waste of all kinds of toxins that accumulate in our bodies. Pores that are congested and blocked with chemicals and pollutants prevent skin from functioning properly and removing toxins. What we put on our skin is just as important as what we put in our body. Your skin absorbs a large percentage of what you put on it, including chemical laden lotions.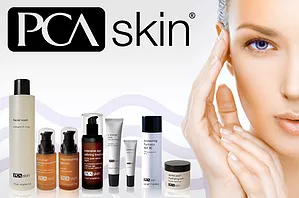 Our Esthestician offers use PCA Product line:
PCA SKIN®: We hand select ingredients that are uniquely compatible with the skin and body to ensure the best results are achieved. PCA SKIN®
does not perform or condone animal testing at any point during the formulary process. We use ingredients with decades of research proving their safety on human skin. Our finished daily care and professional treatment products are created to work together in customized regimens that deliver healthy, beautiful, younger-looking skin.
All PCA SKIN products are free of synthetic dyes and fragrances, mineral oil, petrolatum, lanolin, and phthalates. PCA SKIN pairs health, beauty, and science to create each of our unique formulations that offer you an effective solution for the health of your skin.